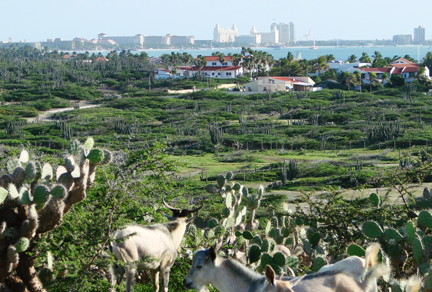 A view from the 1908 California lighthouse on Aruba's Northwestern tip, which Aruban Native Americans called "Hudishiban".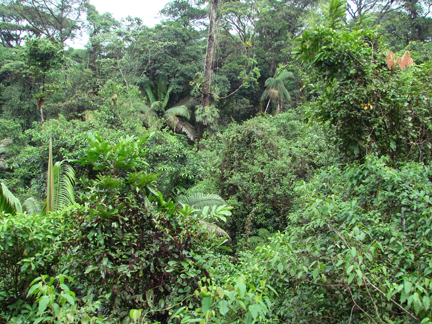 The Costa Rican rainforest is alive with birdsong, including songs of birds that live in the U.S. but migrate to Central America for the winter.
Next time, please tell me that there is a highly poisonous if fascinating eyelash viper over my shoulder before you take my picture. And aren't they supposed to be nocturnal?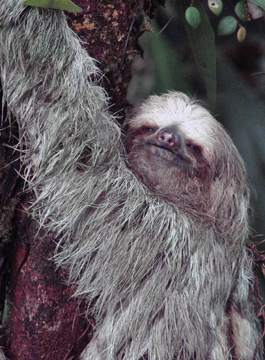 An extremely mellow three-toed sloth (living in the wild) at the Rain Forest Aerial Tram near Braulio Carrillo National Park on the Atlantic side of Costa Rica.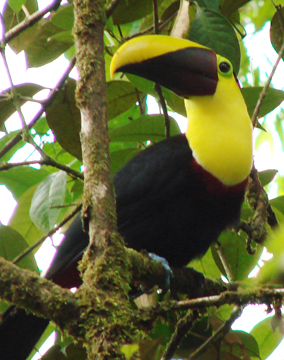 Ah, yes, Ramphastos swainsonii. This chestnut mandible toucan was waiting, with friends, to pluck morsels from the leftovers on lunch plates at the Rainforest Aerial Tram Atlantic in Costa Rica.
Swooping through the mid canopy at the junction of Costa Rica's Atlantic rainforest and cloud forest.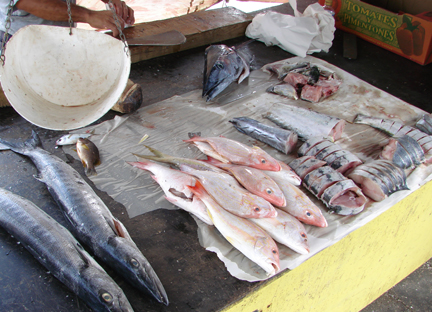 A little olive oil, a little lemon, a little thyme, a big barracuda — the dinner menu at Willemstad, Curacao's Floating Market.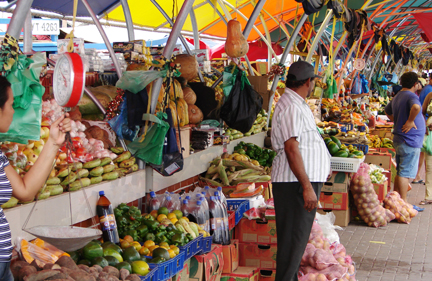 Vendors and their tropical wares at a non-floating section of Willemstad, Curacao's Floating Market.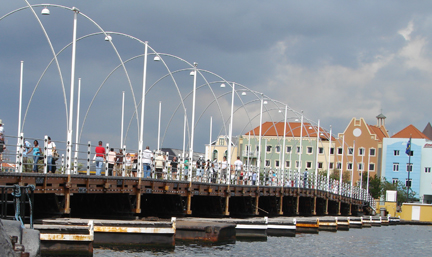 This version of the Queen Emma pontoon bridge was constructed in 1939. The first version was built in 1888 to link the commercial and administrative side of town, the Punda, with the residential section (near the port) Otrabanda. It opens regularly to allow ships to sail up the harbor.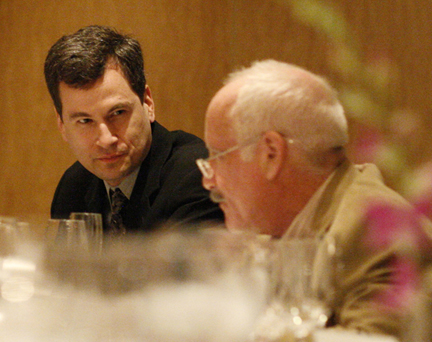 Theresa (InSight Cruises' COO and I had the pleasure of joining Richard Dreyfuss for dinner a few nights ... one night NY Times Columnist David Pogue joined in on the fun!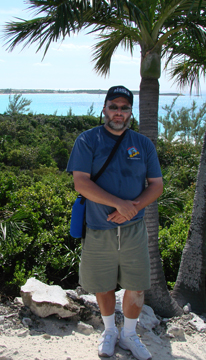 Along the road less traveled on Little San Salvador, Bahamas (aka Holland America's Half Moon Cay).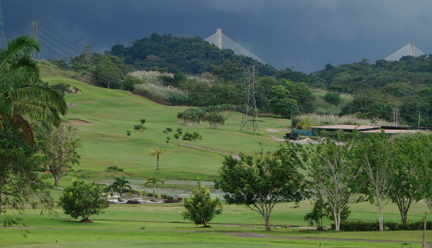 An overcast moment at Summit Golf course, near the Gaillard Cut of the Panama Canal and "Camino de Cruces" National Park, as seen from an observation platform on the Panama Canal Railway.

The Bridge of the Americas crosses the Pacific approach to the Panama Canal at Balboa, near Panama City. For 42 years, between 1962 and 2004,the bridge was the only permanent link between North and South America.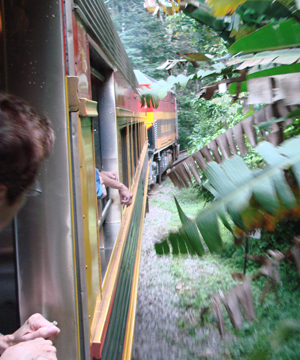 Rolling through the jungle on the Panama Canal Railway in "Camino de Cruces" National Park.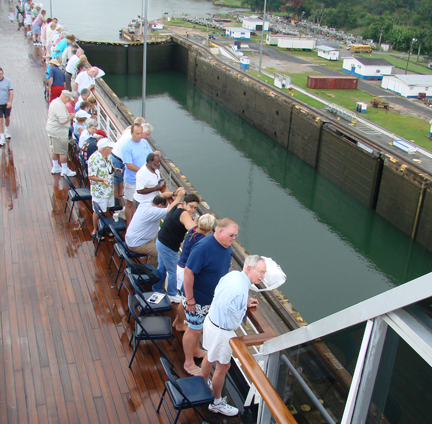 Up with the chickens, ms Volendam passengers stake out box seats to observe the ship's entry into the Panama Canal.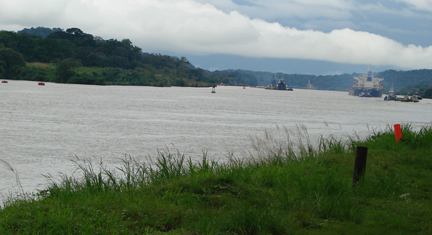 A working day on the Panama Canal near Gamboa.