CHRISTINE ALBRIGHT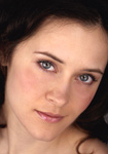 Ms. Christine Albright has appeared with the Oregon Shakespeare Festival for two seasons. Her 2008 roles include Titania in A Midsummer Night's Dream, and Radanika in The Clay Cart. In two seasons at OSF Ms. Albright has played: Anya in The Cherry Orchard; Juliet in Romeo and Juliet; Maria in UP; and Prècieuse, Lise, and Nun in Cyrano de Bergerac.
Ms. Albright has appeared in other theatres playing: Marge in Walking Down Broadway (Mint Theatre, NYC); Eugenie in Vincent in Brixton (Virginia Stage Company); Hortense in Burning Deck (La Jolla Playhouse); Karen in Expectations (Stamford Center for the Arts, CT); Nina in The Seagull, Lady Anne in Richard III (UC, San Diego); and Celia in As You Like It (New York Classical Theatre).
Ms. Albright holds an M.F.A. from the University of California, San Diego and a BA from Ball State University.
CLAUDIA ALICK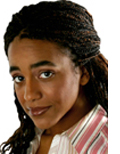 Claudia Alick, Associate Producer, Community, joined the Oregon Shakespeare Artistic Staff in 2007. Ms. Alick curates the community-based Green Show, orchestrated OSF's 2007 Hip-Hop Boot Camp, and serves as the artistic office liaison to the Education department and the community at large.
Prior to joining OSF, Ms. Alick served as the Artistic Director of Smokin' Word Productions, authored and directed plays staged at The Kennedy Center, Woolly Mammoth Theatre Company, LaMama E.T.C., Cherry Lane Theater, and the Hip Hop Theatre Festival, toured as a performance poet internationally, was a member of the award winning NY Neofuturists, and performed on HBO's Def Poetry Jam.
Ms. Alick has guest lectured at New York University (NYU) and Montgomery College, taught with Arena Stage's Expedition Theatre Outreach Program, The Shakespeare Theatre's South East Project, City University of New York's Creative Arts Team, and at Riker's Island with Community Word Project. She teaches and designs original professional development workshops nationwide.
Ms. Alick holds an M.A. in Performance Studies from the Tisch School of the Arts of New York University and a B.A. in Theatre from The George Washington University.
Training: American Conservatory Theatre; Uta Hagen, N.Y.C.
MICHAEL J. HUME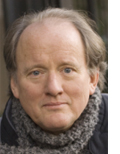 In his 17 years at OSF, Michael has delighted audiences in his wide ranging roles from Austrian Dr. Pingitzer in Tracy's Tiger to the title role in Macbeth. Memorable comic roles on the OSF stages include Lloyd Dallas in Noises Off, Sir George Thunder in Wild Oats, and Faker Englund in Room Service.
In addition to his acting roles, Michael has taught the arts of acting and improv to students and adults in venues from New York to Oregon. He has directed on the OSF Stage as well for regional theatres and off(off) Broadway. As a recent playwright, he co-wrote the musical They Come from Way Out There (with Jahnna Beecham and Malcolm Hillgartner), produced at Milwaukee Rep, Artists' Repertory Theater in Portland, and Ashland's Oregon Cabaret Theater all in this past season.
ROBIN WILLIAMS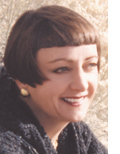 Ms. Williams teaches "Discovering Shakespeare" for adults at a local college in Santa Fe. She is also the hostess of two Shakespeare play readings a month, and runs 12- to 16-week guided discussions of selected plays for advanced readers, called "The Understanders." She is an Independent Scholar and has intermittently studied Shakespeare at St. John's College in Santa Fe and Oxford University in England.
Robin is an Associate Member of the Shakespearean Authorship Trust in London (founded in 1922) at the invitation of Mark Rylance, and has been a featured speaker at the Authorship Conference at the Globe Theatre in London for the past four years. She is a professional and acclaimed public speaker and instructor, a successful author of dozens of titles, and her books have been translated into twenty-three languages.