KIMBERLEY JEAN BARRY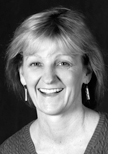 Kimberley Jean Barry is the Festival's Production Stage Manager, supervisor of the eleven Stage Managers who are the sole constant for eleven different productions, which run between 36 and 160 performances over eight months in three different theaters.
Ms. Barry joined the company in 1979 and has stage managed more Shakespearean productions than any Festival Stage Manager. She has stage managed most of the Festival's tours, including ones at the Kennedy Center and the Barbican, London. Ms. Barry has also stage managed each of OSF's nineteen Daedalus Projects, an AIDS benefit variety show on the Elizabethan Stage each August.
Ms. Barry's work supports many OSF artists including directors, designers, composers, and choreographers.
A tour guide every year since 1979, Ms. Barry now runs the Backstage Tour program.
Ms. Barry brings her experience researching OSF's background, and of supporting America's largest repertory acting company to OSF patrons at the many OSF History-related speaking engagements she presents..
CHRISTOPHER DUVAL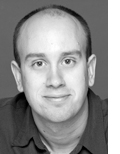 In the 2007 season, Christopher DuVal will mark nine seasons with 24 productions as an actor for the Oregon Shakespeare Festival. In 2007 he will play Yepkhihodov in The Cherry Orchard and Trinculo in The Tempest. In recent seasons he has played Autolycus in The Winter's Tale, Aguecheek in Twelfth Night, Dumain in Love's Labor's Lost, Somerset in Henry VI Parts I, II, and III, the Dromios in Comedy of Errors, Lysander in A Midsummer Night's Dream, Roland Maule in Present Laughter, Leo Davis in Room Service, Tim Allgood in Noises Off, Sheriff in A Trip to Bountiful, Osric in Hamlet, Launcelot Gobbo in The Merchant of Venice, and the Clown in The Winter's Tale. Mr. DuVal has worked at South Coast Repertory, Utah Shakespeare Festival, Shakespeare Orange County, Will Geer Theatre, Riverside Civic Light Opera, among others.
Along with his work as an actor, Mr. DuVal is recognized for his expertise as a fight director. He is an Associate Instructor of Stage Combat through Dueling Arts International. As an instructor of acting and movement, he has staged fights and taught at regional theatres, universities, and conservatories. He holds an MFA in Acting from the University of California - Irvine, a BA in Theatre from California State University - Fullerton and is a 1st degree blackbelt in Aikido.
SUZIE DUVAL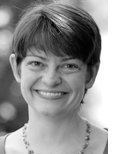 Suzie DuVal, Associate Director of Education, is a seven-year member of the Oregon Shakespeare Festival's Education Department. Ms. DuVal creates curricula for the "Exploring Design" class, contributes to and edits "Suggestions for Teaching" study guides for each of OSF's productions, creates content for OSF website's education pages and manages OSF education programs.
Prior to joining OSF, Ms. DuVal was an Assistant Professor at Irvine Valley College in California for four years, where she designed sets for the theatre department and taught theatre and design classes. In ten years in Southern California's performing arts community, she served: as a scenic artist, set designer or props artisan for Disneyland, South Coast Repertory, KOCE television, Shakespeare Orange County, Alternative Repertory Theatre, Grove Shakespeare Festival and Golden West College, among others. Ms. DuVal was awarded a 1994 Dramalogue award for set design for King Lear at Shakespeare Orange County. Ms. DuVal holds an MFA in Scenic Design from California State University, Long Beach and a BA in Theatre Arts from Weber State University, Utah.
MICHAEL ELICH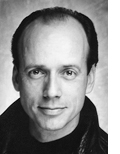 In 13 seasons with the Oregon Shakespeare Festival, Michael Elich has been seen in roles as varied as King John in King John, Harry Van in Idiot's Delight, Buckingham in Richard III, Mr. Dussel in The Diary of Anne Frank, The Actor in Enter the Guardsman, Orsino in Twelfth Night, Hotspur and Bardolph in Henry IV Parts One and Two, The Conferencier in Cabaret Verboten, Antonio in The Merchant of Venice, and Don D'Avanzo in David Edgar's premier of Continental Divide which toured The Barbican, London and Birmingham Rep. A Graduate of the Juilliard School, Mr. Elich has appeared in numerous Off-Broadway and Regional Theaters including Playwrights Horizons, The Orpheum, York Theatre, Berkeley Rep, Syracuse Stage, and the Dallas Theater Center, among others. TV and film credits include One Life to Live, Ryan's Hope, Raspberry Heaven and Earthbound.
BARRY KRAFT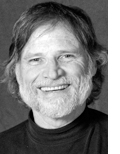 Now in his 20th season at OSF, Barry Kraft is steeped in Shakespeare, having acted in all 38 of Shakespeare's plays (more than 100 roles including Romeo, Hamlet and King Lear in 82 full productions) and been a dramaturg for 40 OSF Shakespeare productions. He has also served as dramturg at American Conservatory Theater, Denver National Theatre Conservatory, Orinda Shakespeare Festival and Shakespeare Sedona. Mr. Kraft has performed at American Conservatory Theatre, San Jose Repertory Theatre, the Old Globe Theatre, Utah Shakespearean Festival, Colorado Shakespeare Festival, Shakespeare Santa Cruz, Berkeley Shakespeare Festival and in 2006 as King Lear at Marin Shakespeare Festival. Mr. Kraft has taught at Augusta College, University of California at Irvine and University of California at Santa Cruz. He has served as a guest lecturer at San Diego Museum of Art, Southern Oregon University, University of California at Los Angeles, University of California at Santa Barbara, Berkeley Repertory Theatre, Boise State University and The Morning Forum of Los Altos. Mr. Kraft's passions include chess, go (the Asian game of strategy), astronomy, bird watching and poetry.
ROBIN GOODRIN NORDLI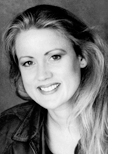 Ms. Robin Goodrin Nordli has appeared with the Oregon Shakespeare Festival for 14 seasons. In 2007 she will be seen as Becca in Rabbit Hole and Grumio in Taming of the Shrew. Past roles include Margaret in Henry VI Parts I, II, III and Richard III, Hedda in Hedda Gabler, Irene in Idiot's Delight, Beatrice in Much Ado About Nothing, Chorus in Henry V, Joanna in Present Laughter, Portia in Merchant of Venice, Rebecca in Rosmersholm and Trude in Cabaret Verboten, among others. Ms. Nordli also appeared at the Arizona Theatre Company, Milwaukee Repertory Theatre, South Coast Repertory Theatre, Mark Taper Forum, Berkeley Repertory Theatre, and the California Shakespeare Festival. Film and Television credits include, White Mile for HBO, Cutters, Amen and Jesse Hawkes for CBS and Eyes of Terror for NBC. Ms. Nordli holds an MFA from The American Conservatory Theatre.
ROBIN WILLIAMS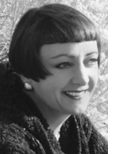 Robin Williams teaches "Discovering Shakespeare" for adults at a local college in Santa Fe. She is also the hostess of two Shakespeare play readings a month, and runs 12- to 16-week guided discussions of selected plays for advanced readers, called "The Understanders." She is an Independent Scholar and has intermittently studied Shakespeare at St. John's College in Santa Fe and Oxford University in England.
Robin is an Associate Member of the Shakespearean Authorship Trust in London (founded in 1922) at the invitation of Mark Rylance, and has been a featured speaker at the Authorship Conference at the Globe Theatre in London for the past four years. She is a professional and acclaimed public speaker and instructor, a successful author of dozens of titles, and her books have been translated into twenty-three languages.