The Program fee is $1,575 and includes all seminars below plus additional events. You may take every class — i.e., there will be no overlap as only one class will be going on at any one time. Classes are only offered when we're at sea, between 8:30am and 7:30pm.
Seminars subject to change at the discretion of the speakers.

CO-PRODUCER

SPEAKERS

Diana Henriques
Charles Kupchan, Ph.D.
Floyd Norris
David Sadava, Ph.D.
Anthony Tommasini

Speakers have confirmed their intent to participate; however, scheduling conflicts may arise.

OUR SHIP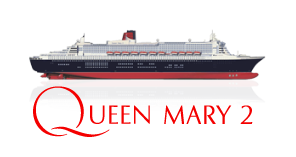 PRICING & GENERAL INFO.

Cruise prices vary from $2,549 for an Interior Stateroom to to $10,399 for a Queens Grill Suite, per person. (Cruise pricing is subject to change.) For those attending our PROGRAM, there is a $1,575 fee. For detailed information and pictures of our ship and the cabins, please visit CABIN & SHIP INFO page. Taxes and fees are $249 per person. Gratuities are $156 per person. All prices and fees are detailed on the BOOK NOW page.
For a detailed listing of the cruise itinerary please review our ITINERARY page.
Use our PRICING CALCULATOR for a quick price quote! For questions, please don't hestitate in calling InsightCruises.com (650-787-5665) or emailing us.

BROCHURES & VIDEOS